This shop has been compensated by Collective Bias, Inc. and its advertiser. All opinions are mine alone. #TeaProudly #CollectiveBias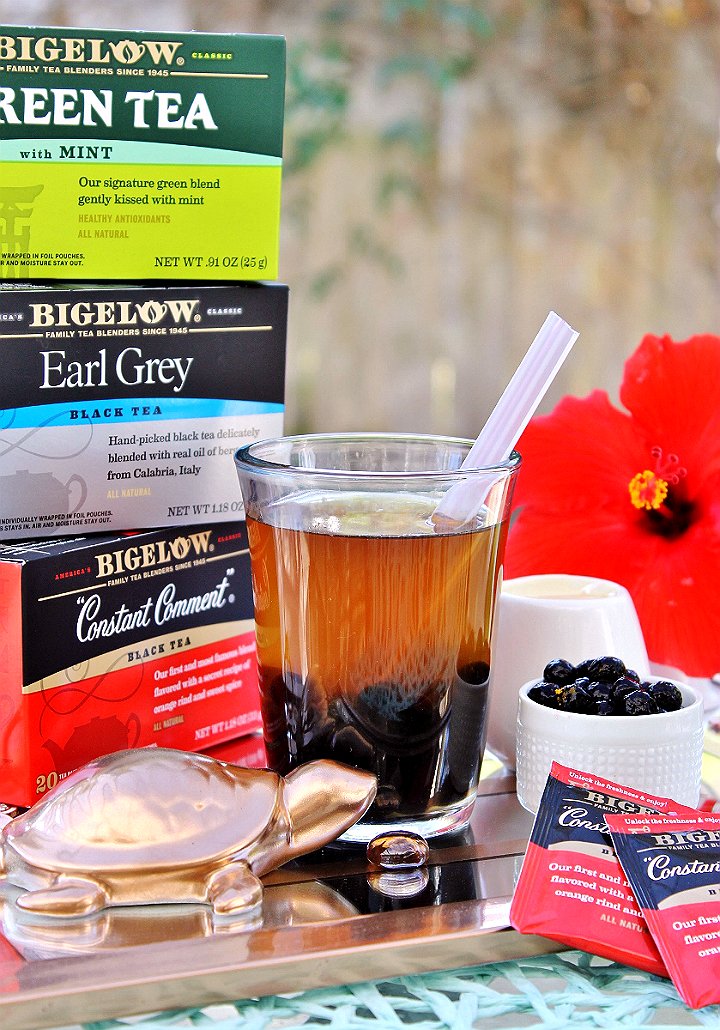 .
Interested in enjoying a hot cup of Bigelow Tea this fall season? Hover over the photo above to click through to Walmart.com and shop some of my personal favorite varieties!
This season and I have a strange relationship.
The changing weather, restless leaves, and overcast days always tempt me to call in sick and curl up with a good book and a favorite cup of tea. Then there are the
other
fall days- busy days peppered with meal planning on a grand size, the juggling of seasonal recitals, and impending housework. It all seems to go by in a blink, making me ever so content to stop and enjoy those special moments highlighted prior. Yes, this is definitely one season where I don't feel any guilt over sipping in the days; and it wouldn't quite be fall without
Bigelow
.
I am far from perfect.
Okay, ignore the mug, my kind father gave that to me as a gift on my 30th birthday- he thinks much too highly of me. In truth this time of the year brings out the worst in me- I've seriously considered investing in seasonal counseling AND a personal assistant just to survive these 3 months. We all love our family, but do they absolutely have to show up with their foreign exchange student, and 5 suitcases of laundry, with absolutely no notice the night before Thanksgiving? The leaves this time of year are gorgeous, but is it imperative that my neighbor's gardeners pile them up on the boundary line like a giant 'I'm better than you' trophy blowing in my face? And that stunning purple yam vegan cheesecake I saw on Pinterest, is it supposed to sink 2" in the center and blacken?
Deep breaths. Long sips.
That's my secret- a great cup of my favorite
Bigelow teas
. A stolen moment here and there. Some much needed, and deserved, me time.
I may tea proudly this time of the year, but creating truly glorious tea time moments doesn't have to be a hassle (unlike figuring out which of the 10 holiday storage boxes the glass bulb hangers fell into in January of this year.) You see, there's a reason I choose Bigelow as my tea brand; several, really. Not only has Bigelow been the tea of choice in my family for generations- right back to the scent of Earl Grey from my grandmother's lap, it's a tea brand built ON generations. Bigelow is a family built brand around for almost as many generations as my own family has been enjoying it.
You'll find Bigelow's over 40 varieties of bagged teas on shelves at your local Walmart, each of them featuring the signature easy tear foil packs, which lock in the freshness of every leaf and flavor. Made in the USA, Bigelow is known for quality ingredients across their traditional varieties, such as Earl Grey, and Green Tea, as well as their seasonal favorites, Toasted Coconut, Pumpkin Spice, and
Salted Caramel
. My kitchen pantry is never short of at least 5 of our family's favorite varieties.
Part of the fun of planning a Bigelow moment is picking out your flavor- I've even been known to mix and match a few to make my own. (Red Rooibos and Chamomile go amazing together in a sunset like show.) As we transition into the fall season I find myself clinging to the last of Summer's harvest flavors- orchards full of juicy ripe peaches, a flavor reminiscent in Bigelow's Perfect Peach variety. The aroma of this particular brew never ceases to delight me, or the wonderful warm orange hue it slowly brews in my mug of hot water. Perfect Peach moments are all about taking a little vacation in my home, no matter what is going on at that particular time. A fresh plate of fruit, a funny meme feed, and my mug- don't bother me.
A comforting cup of tea is certainly an all day necessity- even when I was a little girl I would look forward to twilight in anticipation of a few sips of Momma's 'nighttime' tea blend. With no caffeine, and all natural, Bigelow's Sweet Dreams blend of chamomile and mint help soothe me to sleep when my mind is otherwise still quite alive and electric from the day's events. Tea time at the end of the day is just as much a ritual as it is during the day, especially during the busy months ahead. I particularly enjoy a piping hot mug, bedside, while writing in my journey and checking off the schedule for the following day.
But, now and then, I like to truly treat myself with and equally simple ritual and tea addition that was once thought to be a luxury. As it turns out, jut about anyone can make delicious tapioca boba pearls in about 15 minutes with only 4 ingredients. To follow along with this fun, almost zen-like, task of homemade tapioca pearls you'll need to gather:
Boiling Hot Water
Tapioca Flour (I usually buy in bulk)
Bigelow Tea Of Choice (I use Earl Grey)
Brown Sugar/Honey
Optional Food Color
I must've read a gazillion how-to's and Instructables on this process with poor grainy photos and contradicting information. Calling these 'Boba' is technically incorrect- and 'black' or 'sweet' Boba isn't a real thing, unless you're in a homeland cafe where the pearls are soaked in a genuine sticky syrup, and essentially aged.
Once you've accepted this, and the fact that your water (I use tea as a water base, for flavor) must in fact be boiling hot in order for the 'dough' to take shape, you'll be good to go.
I could give you measurements, and make things exact but I've found that this really is more of a fun art, than a science. The general rule of thumb is to add 1:3 ratio, water to tapioca flour. In general I put about 2 C of tapioca flour in a stainless steel mixing bowl and make a well in the center of the mound. I then pour about 4 TBS of boiling hot tea water in the enter and stir with a spoon. I'll continue to mix until the dry ingredients are wet and sticky, adding TBS by TBS of tea at a time until this is accomplished. Next I'll put on some gloves and sprinkle more tapioca flour atop my sticky ball and begin kneading until I have an easily malleable ball of dough.
The outside of your dough will want to crack and dry quite rapidly, so you should work fast on the next steps, but you can easily add a little moisture to the larger dough mass to 'bring it back to life' if needed. A general good practice is to lightly drape a damp towel over the main dough mass, while working to shape your smaller pearl balls, to help prevent it from drying out.
Next, break off portions of your main dough and roll them into an even snake, about 1/2" thick.
Lay out your 'snake' segments and cut them into equally long (1/2") segments.
Take each segment and roll it into a tiny ball, and set aside on a wax paper surface.
While you are going through the somewhat zen, but time consuming process of rolling all these balls put a pot of 3-4 cups water on the stove and bring it to a boil.
Note: These homemade tapioca pearls should be 'cooked' an should not be stores in this dry dough state, as they WILL dry out and not cook right. Use them immediately after you are done rolling all of your smaller balls.
Once you have all of your tapioca pearls rolled add 1.5 C brown sugar to the water and stir rapidly until dissolved.
Reserve 1 C of this brown sugar water in a heat safe container. This will serve as your suspension for your cooked tapioca balls, upon removal.
Add any desired flavoring or food colors to your remaining boiling brown sugar water at this time.
Carefully lower your rolled tapioca balls into the boiling mixture, and allow to simmer until they rise to the surface (about 7-10 minutes).
Remove from the water, carefully, with a slotted spoon, and place cooked tapioca balls in reserved sugar mixture from earlier. Store in the fridge until cool and serve in your favorite glass of Bigelow tea. Cooked tapioca pearls will store in syrup mixture for 3-4 days in the fridge, though they never last that long in our home!
Enjoying a cup of my favorite Bigelow Tea,
Constant Comment
, with some homemade tapioca pearls and a ribbon of condensed milk is one of my favorite ways to treat myself at home. That's the true beauty of a great tea, really, it doesn't have to be dressed up to make for a special moment- but it also helps one feel truly pampered when they choose to. If you've never tried Constant Comment, it's not only my favorite sipping tea, but my favorite brining/cooking tea thanks to it's slightly spicy black tea blend that you'll only find with the Bigelow brand name.
Of course my final favorite way to enjoy a cup of tea is with friends or family, in every day moments that are sometimes otherwise overlooked. With all the hustle and bustle of the season we so often occupying the same space, with absolutely no concern for how valuable the mere presence of one another truly is.
Naturally, we all enjoy our own favorite sips- while mine tend to change with the weather and my mood, Jeremy loves all of Bigelow's many varieties of flavored Green Tea options. Quality green tea blends with natural flavoring, such as the mug of Green Tea with Mint he is sipping on here. Of course Gidget isn't too keen on being put down for even a moment, so he often gets suckered into juggling a miniature dog while sipping and unwinding in the afternoon. To be fair, she does put on quite the pitiful display.
So there you have it, my favorite ways to enjoy a glass of piping hot Bigelow tea this season- and why this simple ritual helps keep me sane through the months ahead. If you Tea Proudly, or still need a little inspiration to find your tea moment at home, wander on over to the
Tea Proudly hub
for some more amazing inspiration and ideas. You'll also find plenty of uplifting tea time moments on Bigelow's social channels, which you can find here on
Instagram
,
Twitter
, and
Facebook
. If you try our homemade tapioca pearls tutorial, leave me a note and let me know how they turn out, or if you have any questions!
Now, tell me, what's your favorite flavor of tea to Tea Proudly with?
P.S. Did you see all the cool things in this post? Don't forget to 'shop' with the interactive image at the beginning of this post, and PIN the Homemade Tapioca Pearl Tutorial PIN Strip, below!